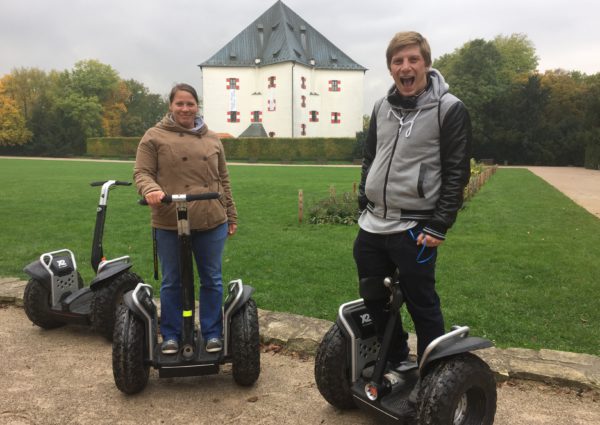 Segway tour is one of the favorite Prague's attraction. Have you seen enough history in crewded centrum of Prague? You are looking for something more relaxing, fun, entertaining and educational at same time?
…than let us show you Prague from another perspective. You will experience a great adventure with many views and a bit of ancient history…as largest stadium in the world, taste a beer at the oldest brewery in Bohemia founded in 993,
visit mysterious two-storey Renaissance Hvězda summer palace, which stands in the game reserve of the same name, and was built in the shape of a six-pointed star, or glide with us throw a battle field where in year 1620, the notorious Battle of Bílá hora took place, and ever since then, every time foreign armies invaded Prague, the game preserve has always been used as a military camp. Riding a Segway is simple and intuitive. Our guides will explain all you need before you will kick off.
BOOK OUR TOURS NOW
Simply click on booking, fill your name and e-mail. Pay by PayPal secure payment gate or by your credit/debit card.