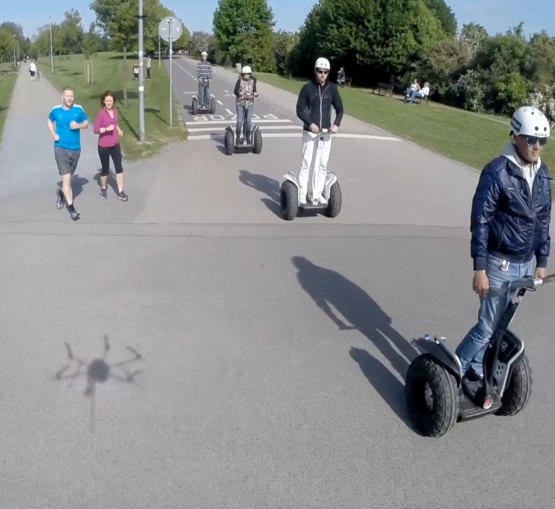 Segway is a two-wheeled, self-balancing and battery-powered electric vehicle which you will be standing on in upright position and you will control it with leaning your body forward or backward and to turn and steer, the rider shifts the handlebar to the left or right.
Riding a Segway is easy, fun, intuitive and natural. You control the machine only with simple moves of your body. To go forward, simply just lean forward. More you lean, faster you go ! To stop or slow down you lean back.
When people come to us, usually they are afraid.
When they try they see it is really easy to handle.
When they come back from their tour we have a hard time to get them down from the machine ☺
When they are saying good bye they also say : I wish I picked longer tour..
Don't worry about anything….we train you, we teach you, we explain you everything
Safety is our priority number one.